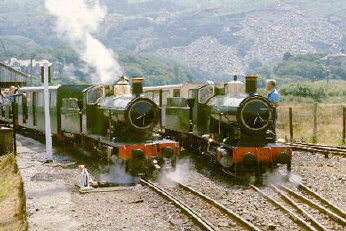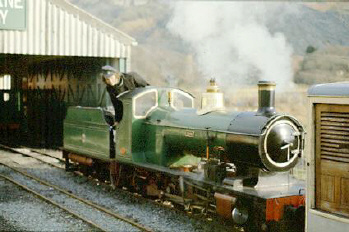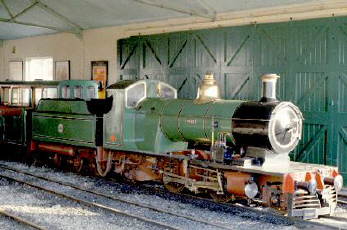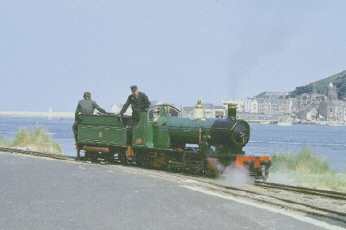 The top four photographs were taken at Fairbourne by Ian Goodman. They can also be seen on the Minitrains website (see links pages). The photo with both Siān and Katie shows how similar they were whilst painted the same colour at Fairbourne.urne.
Click here to go back to Galleries page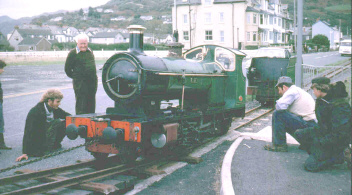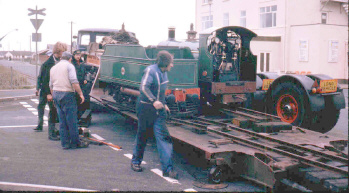 The two photographs below were taken by Jon Cocks during loading onto to a trailer so she could visit the Midlands Model Engineering Exhibition in 1978.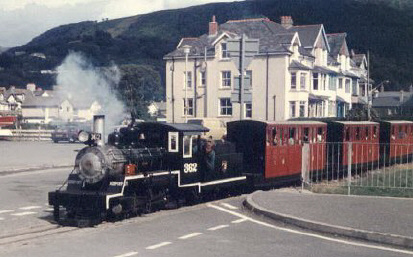 <- Then in 1985, the new management at Fairbourne decided to rebuild Siān into an American outline loco. She was renamed Sydney and took the number 362. Whilst quite a convincing loco, it was a shame that it came at the expense of Siān's former good looks. (photo: Anon)